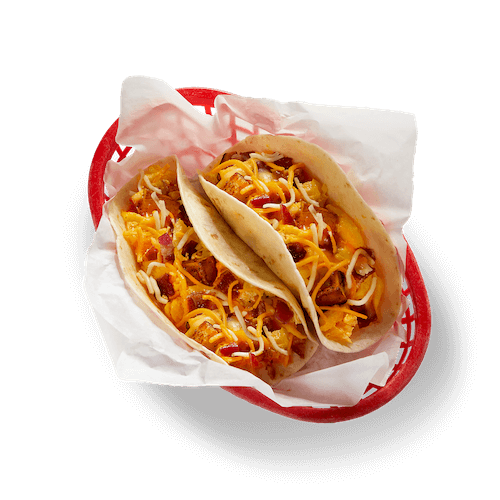 Begin your day the Baja way and head to Fuzzy's Taco Shop for one of our stellar Breakfast Tacos: a.k.a. the best way to start the day.
When it comes to our Breakfast Taco menu – there's no such thing as a wrong choice. Crispy bacon, melty cheese, savory potato – choose your fighter and prepare yourself for a seriously tasty breakfast. What makes our Breakfast Tacos so good? We make them just like you would at home, with freshly cracked eggs scrambled to order. What more can you ask for in a breakfast taco? (Answer: nothing.)
Taco breakfast, whenever you want
Craving something from Fuzzy's breakfast menu? We don't blame you. The good news: our Breakfast Taco menu is for morning people and normal people, meaning you can get your hands on one of our awesome Breakfast Tacos whenever you're stepping into a Fuzzy's. 
Take a seat and get ready to dig into our out-of-this-world Breakfast Tacos at any time of day!