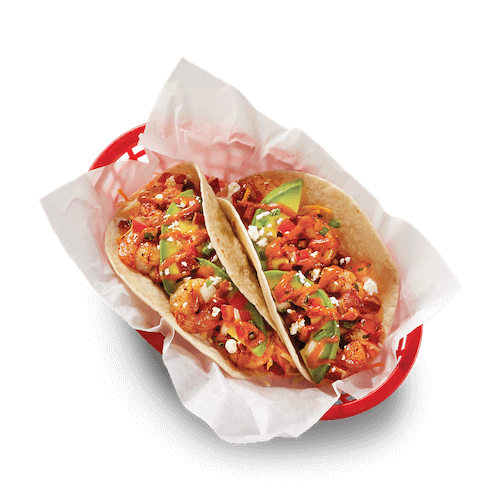 Picture this. It's 5 pm and you've just clocked out. You're ready to shake off the work day by kicking back with an ice-cold schooner and a bite to eat. You're after a place with a chill vibe and space to relax. 
The place? Fuzzy's Taco Shop. The bite? One of our Primo Baja Shrimp Tacos, like the California Heat Taco (or any of our Baja Tacos really). Made with tempura or grilled shrimp, bacon, avocado, feta, shredded cheese, pico de gallo, and chile-lime sauce served on a soft flour tortilla. Yeah, our California Heat Taco—or any of our Baja Shrimp Tacos—are as Bajawesome as it gets.  
Hang out and dig in  
Pull up a chair, chill and dig in to the Mexican faves you crave. Try our hand-battered Tempura Shrimp and Tempura Fish Tacos or our classic Fajita Beef Taco. Baja like a boss with any of our Baja Tacos at Fuzzy's.