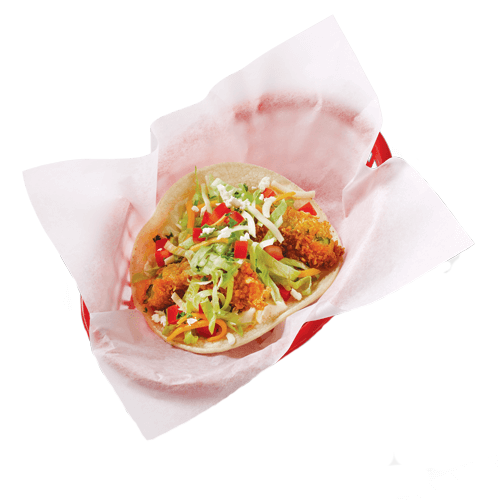 Guac n' roll on over to Fuzzy's for our famous fried avocado taco. Hang out and dig into freshness that doesn't fork around.
The ultimate sweet-talker, our fresh avocados get the main character treatment in this go-to veggie masterpiece. Your favorite new slice is hand-battered daily and loaded with shredded cheese, our knockout garlic sauce, along with the rest of the usual suspects. It's a flavor party wrapped up in a soft, corn, or crispy tortilla (it's always your choice).
We're talking super foods. Super fast. Super Fuzzin' delicious. It's no wonder this is the taco of the town.
Eat. Sleep. Fried avocado taco. Repeat.
Fresh ingredients are where it's at. By "it", we mean Fuzzy's Taco Shop, where we're dishing out good vibes one bite at a time.
We've left nothing on the table so you get more bang for your hang when you grab a fried avocado taco (or three). That means loaded tortillas and badass avos to make you feel all warm and Fuzzy.