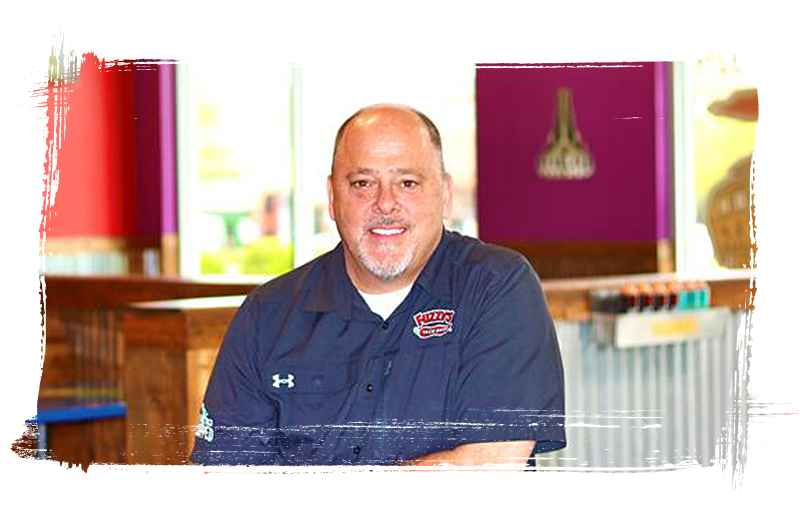 Paul Damico
Chief Executive Officer
Leading the Fuzzy's team takes a ton of passion for taking it easy, but that doesn't keep Paul from putting in some serious work—especially when there's chips & queso in the mix. Thanks to his dreams of becoming a chef when he was younger, he's a natural when it comes to dishing out good vibes and stellar food. When he's not busting a move to "September" by Earth, Wind and Fire, you can be sure he's grooving on new ways to make every day badass for Fuzzy's fans everywhere.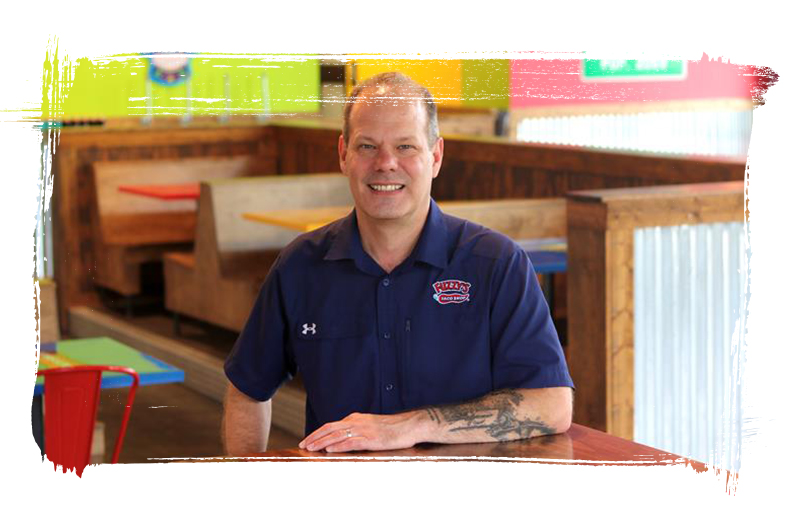 Scott Shotter
Chief Operating Officer
Behind every badass business is a one-time breakdancer that keeps everything running. No? Just us then? Scott loves our Fuzzy's Fam like huevos love rancheros. In fact, the only other thing that hypes him up more than a Fuzzy's breakfast is hearing "Mama Said Knock You Out," which is probably why he does such a knockout job at dishing out good vibes on the daily. From backgammon to Baja Tacos, Scott's a boss across the board.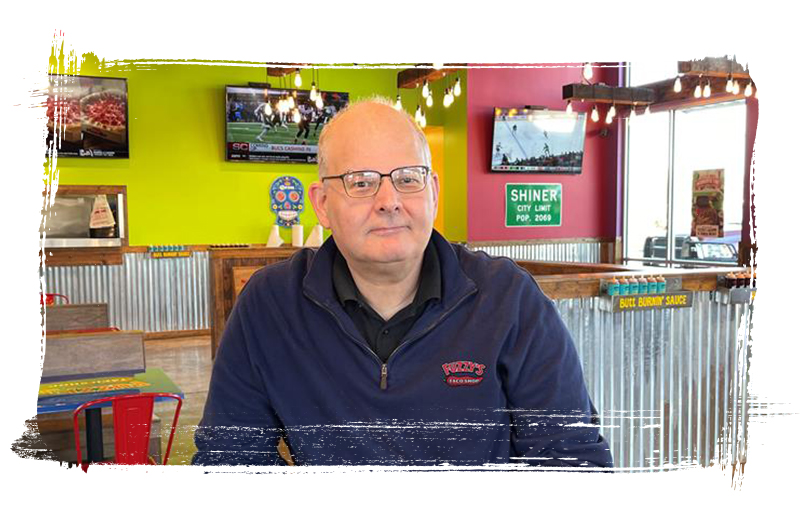 Nick Booras
SVP, Franchise Sales
Holding it down as our SVP of Franchise Sales is how Nick likes to kick it, but that only scratches the surface of his skills—or, as we like to call them: "Nick knacks." First thing's first, Fuzzy's Brisket Tacos on a flour tortilla. Yes it is a skill. No he would not elaborate further. Pair that with the energy he brings by jamming to AC/DC's "Thunderstruck" on an almost-daily basis and you've got all the ingredients to make every day as badass as they come. Plus he's a Monopoly mogul AND a fan of sideburns? Get yourself a Nick that can do both. (We did.)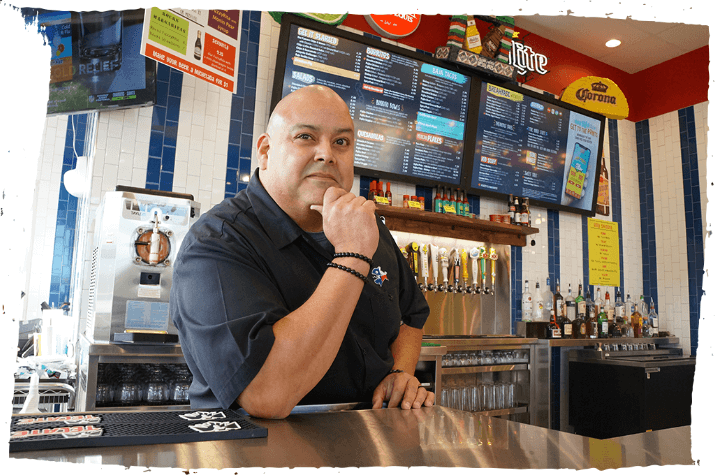 Leo Aguilar
VP, IT
When it comes to being awesome at IT, and being awesome in general, Leo is wired in all the right ways. But being a chill dude doesn't stop his go-to order from being a California Heat Taco or three, and he firmly believes that there's no such thing as a "least-favorite food" because ALL food is good. Oh, and in case you were wondering, he absolutely rocked MC Hammer pants back in the day and would gladly wear them again. Yes Leo! Work it!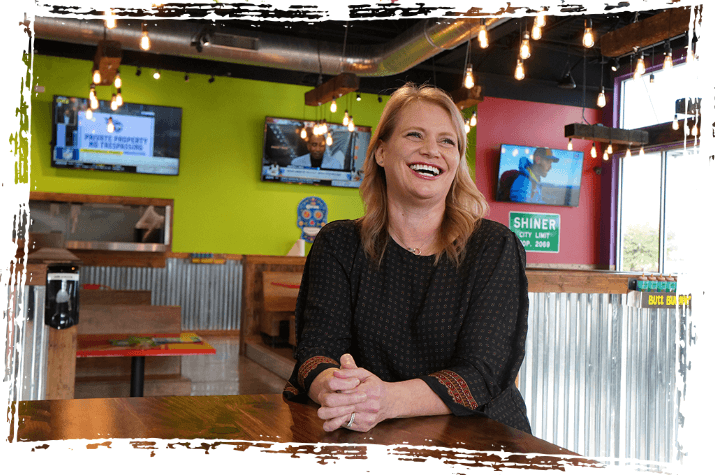 Laura Purser
VP, Marketing
We love Laura. That's it. That's the bio. But seriously, thanks to awesome people like her, badass places like Fuzzy's can exist. She's always down for a hang sesh with some Shredded Brisket Nachos and is never afraid to live it up by singing out loud. As our resident Jon Bon Jovi expert and Foo Fighters fanatic, Laura absolutely rocks. (Dave Grohl, if you're reading this—obviously you will—she's totally cool with being best friends.)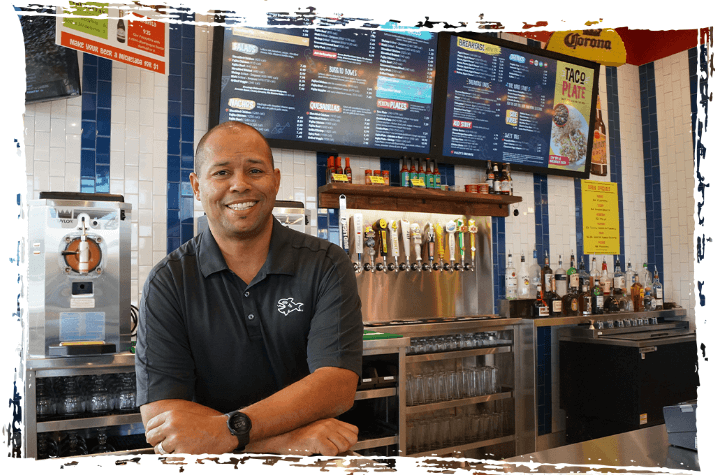 Kevin Rychel
VP, Operations
Once a professional baseball player, it just makes sense that Kevin would be a natural at knocking it out of the ballpark as our VP of Operations. Even though his walk-up song in the field would be "Thunderstruck" by AC/DC, he's just as happy taking it easy to tunes by the one and only George Strait. No matter what he's up to, he's always up for adding a Ground Beef Taco with a drizzle of queso to the mix.