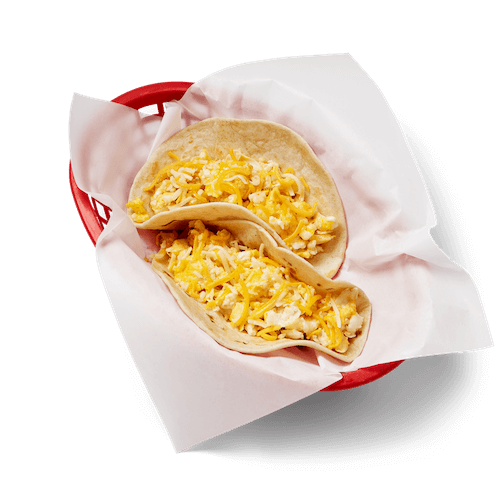 Start your morning the Baja way. Baja like you mean it every morning by leaving the hustle and bustle at the door and chilling out with our Egg and Cheese Taco in hand.
We're talking seriously good scrambled eggs, covered with shredded cheese and wrapped in a soft tortilla. What makes our Egg and Cheese Tacos so Bajawesome? We make them just like you do at home: freshly cracked eggs, scrambled to order. Why wouldn't you want to eat at Fuzzy's?
Available all day. After all, who are we to tell you when it's time for an Egg and Cheese Taco?
Baja like a boss with a Cheese and Egg, Bacon or Potato Taco today!