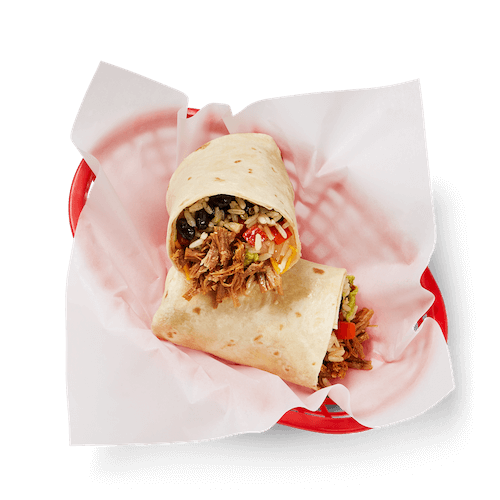 Yes, the rumors are true. Our Burrito menu is kind of a big deal. 
One meal, so much variety. No matter what you're after, you'll find it on our Burrito menu. 
Rice, refried beans, guac and salsa topped with your favorite protein and veggies, garlic sauce, loaded with cheese and wrapped up tight with a soft tortilla and keep all those flavors packed inside. Ready for you to take home or enjoy at your favorite Fuzzy's Taco Shop while you soak up the good vibes
What's on the menu? Glad you asked. We've got some seriously stellar Burritos for you: brisket, beef, carnitas, and shredded chicken. Craving the fajita flavors you know and love? We've got that, too: try your Burrito with beef or chicken fajitas.*
Hang out and dig in. Satisfy your craving for Bajawesome flavors in our Burrito Menu.
*Available at participating locations