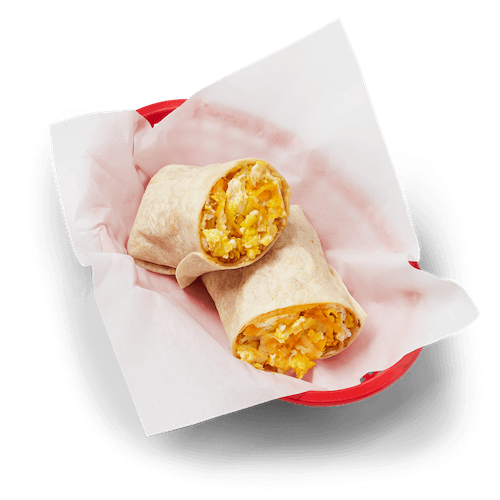 Fresh ingredients are kind of a big deal at Fuzzy's—especially when we're talking breakfast burritos. Even though our tacos, quesadillas, or fresh salads are always the right call, our Egg and Cheese Breakfast Burritos are where it's at during any hour.
Breakfast is the most important meal of the day, and that's why we wrap up only the best freshly cracked eggs and hand-shredded cheese in a huge flour tortilla on the daily. Morning, noon, or night, we've got your burrito cravings covered.
For a stellar breakfast burrito that won't break the bank, our Egg and Cheese Burrito is always the right call all day long, along with an entire menu full of stellar Tex-Mex and Baja favorites you can't help but hang out with.